May 29, 2020

Mohamed Alhaj

3
Written by: Yousif Mohamed, Market Analyst, Germany
Developing African countries play in a different league, regarding energy sector reform and development.
In contrast to developed countries, the concerns of the stakeholders differ widely and cannot be summed in the same category, hence, top-down ready-made solutions have a narrow success chance, or at least they cannot fully express the needs of people and governments there.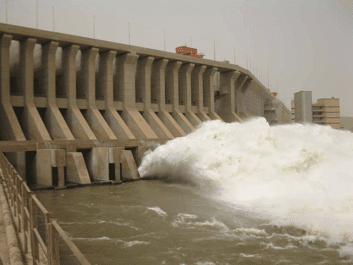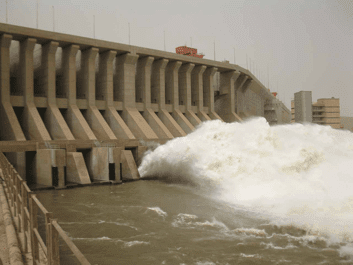 Most African countries have an electrification rate of below 50%, which can further decrease to below 20% in rural areas and might reach 0% in non-reachable war zones. In addition to that, the existing electricity systems suffer from long lasting problems that make the bare idea of rehabilitation a budget consuming issue. These issues arise clearly in countries like Sudan, where the system is burdened with:
Relatively low electrification rate with high variation between rural areas and big cities; In Sudan, the electrification rate is estimated at 56%; of which 70% is the rate in big cities while the country's rural areas have a maximum of 30% electrification rate. (World Bank data)
Central generation, mostly hydropower; in Sudan Hydropower makes more than 60% of the country total electricity consumption, the rest is fossil fuels, mainly gas and oil (IEA Data)
High grid losses, Sub-Saharan African countries have grid losses of 12% of total output, compared to only 6% for the EU and North America. Within this percentage we find countries like Benin where grid losses are as high as 60%, Congo republic at 45% and Sudan at 14%. (Note: World average at 8%)
These can be taken as general rule in most of the countries, however, on the top of that comes specific local issues, like geographical difficulties, whether it is a vast wide country, a mostly desert country, mountains, and forests. Another issue in Africa is the unsettled disputes between central governments and rebels on the borders of many countries, added to disputes between neighboring countries.
All of these need to be taken in consideration when developing an energy solution/reform for Africa. Such a solution needs to be engineered with a special consideration of the African points of view, local farmers, villagers, businessmen, tribal chiefs and of course governments. Solutions need to carefully consider the urgent need of immediate energy supply as well as the aspect of durability and sustainability of such solutions.
Political viability needs to be addressed beforehand, as many African governments will refuse a solution that impacts their citizens hardly. Solutions like subsidy lifting, market liberalization and private sector empowerment might look essential, but they are very likely to lead to political unrest in countries where most of the population are below the poverty line.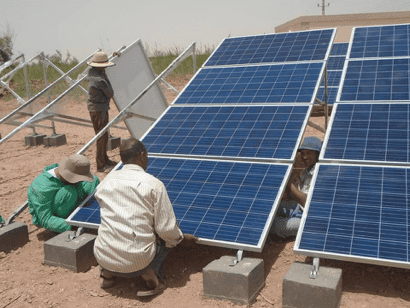 Building on this, I imagine the solution to consider social, political and technological features of the country beforehand, so I wouldn't exclude the need to adopt some fossil fuel capacities, slow down on tariff and liberalization reforms to go hand in hand with political and macroeconomic reform in the country. Renewable energy resources should be exploited in consideration of the grid situation, flexibility of the system and the need for baseload power; nevertheless I see a great opportunity for renewable energy – solar power In particular – in the private sector, powering both Industrial and agricultural needs.
Many European countries, when talking about investment barriers in Africa, emphasize language barriers, safety issues, and profitability expectations, which for the African stakeholders are minor issues compared to what was mentioned above.
In conclusion, Africa needs a general well engineered solution which is to be further tailored to each specific country based on its own characteristics and needs. The next global energy player to decrypt this dilemma will be on a path to successful sales and will grow largely in the region.