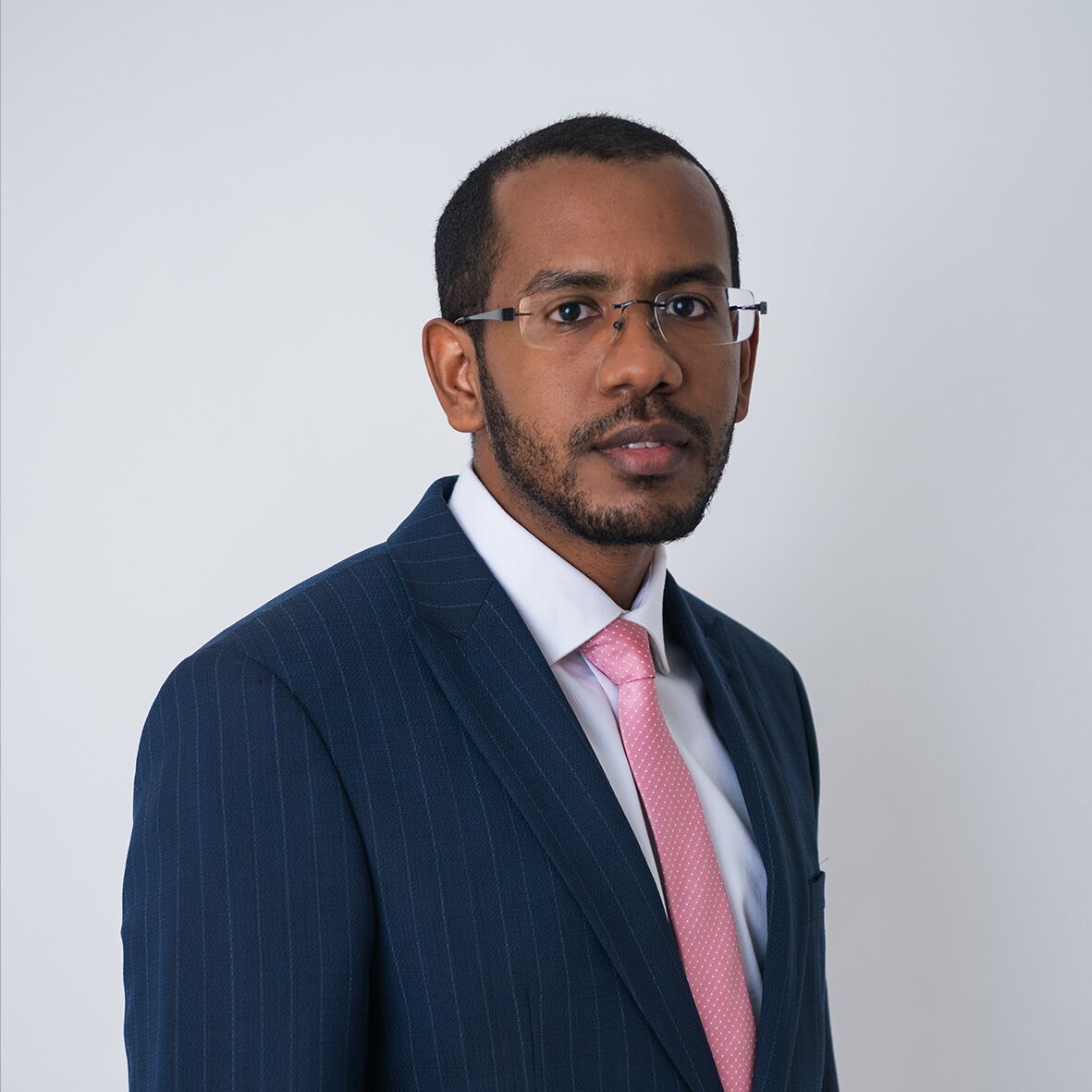 Founder & Director
Mohamed Alhaj
Dr. Mohamed is Clean Energy 4 Africa's founder and director. He is a sustainable energy consultant and an expert researcher with 8+ years of experience in energy transition projects.
Biography
Dr. Mohamed is Clean Energy 4 Africa's founder and director. He is also the founder and managing director of Terra Energy (the parent company of Clean Energy 4 Africa). He is a sustainable energy consultant and an expert and award-winning researcher with 8+ years of experience in the renewable energy field. Mohamed holds a Ph.D. in sustainable energy from Hamad Bin Khalifa University, Qatar.
Dr. Mohamed has strong experience in working with intl. organizations, utilities, and philanthropies in various energy transition projects in Africa and globally. He has worked with the Africa Enterprise Challenge Fund (AECF) and kFW Bank in conducting a comprehensive market assessment study for the Sudan SME Catalytic Fund, with an emphasis on SMEs working in the renewable energy and agribusiness sectors. He also worked with the Basel Agency for Sustainable Energy (BASE) in conducting a study on customer-driven business models that can scale up renewable energy and e-mobility in Morocco, Kenya, Nigeria, Ghana, Rwanda, and South Africa. Furthermore, he worked for three years as a technical expert with the Public Utility Company in Qatar, where he took part in developing the national renewable energy strategy for the country. Moreover, he worked as a research consultant for the Energy for Growth Hub, where he developed policy memos on the desalination market in Africa.
Mohamed completed his PhD, at 28 years old, at Hamad Bin Khalifa University (in Qatar), where he worked on developing a sustainable solar-driven seawater desalination technology. His PhD research, which received several prestigious awards, investigated the technical performance, environmental impact, and economic feasibility of solar-driven low-pressure thermal desalination, particularly for water-scarce countries such as Qatar. Dr. Mohamed has published numerous peer-reviewed articles in prestigious and high impact journals in renewable energy, desalination, and environmental sciences such as Desalination (Elsevier), Environmental Research Letters (IOP Publishing), and Energy Conversion and Management (Elsevier). Moreover, his PhD research received the "Best Green Sustainable Initiative" Award (2018) by the Ministry of Energy & Industry in Qatar. Mohamed completed a MSc. in Energy Technology from The National University of Malaysia and a BEng. Honors (in the First Class) in Mechatronics Engineering from The University of Nottingham. More details about Mohamed's research can be found in the Research page. The papers published by Dr. Mohamed can be found in the Scholarly Achievements page and his Google Scholar profile can be viewed here.
Dr. Mohamed Alhaj is highly skilled in the modelling and analysis of renewable energy systems, concentrated solar power technology, environmental life-cycle assessment, thermodynamics, and desalination technology. In addition, he is the founder and associate editor for the African Journal of Engineering & Technology, which is a new peer-reviewed journal published by the Sudanese Researchers Foundation (SRF); the largest Sudanese NGO focusing on scientific research and development. Dr. Mohamed is also reviewer for several high quality peer-reviewed journals such as Environmental Research Letters (IOP Publishing) and Energy Conversion and Management (Elsevier). Dr. Mohamed has given many talks and presented several seminars on renewable energy, solar-desalination, and higher education. In June 2021, Dr. Mohamed was invited to deliver keynote remarks on energy access at the UN High-Level Ministerial Segment on Energy Access. In 2018, he was invited by the Singapore National Water Agency to participate in the Young Water Leaders Summit, a side event of the Singapore International Water Week. Dr. Mohamed's talks and lectures can be viewed in the Talks and Lectures page. He is also regularly invited to deliver talks on renewable in Sudan by universities and government agencies due to his immense expertise in the Sudan renewable energy market.
Dr. Mohamed is a recognized expert in Sudan's renewable energy sector. He is the first-ever country contributor for Sudan in the Annual Solar Outlook Report (2022), published by the Middle East Solar Industries Association. In addition, he led the development of the Guide to Solar Energy in Sudan – the first consumer guide of its kind in the country, and also developed the first-ever database of solar companies in Sudan. He was also an invited jury member for Africa Solar Awards (2022), by the Africa Solar Industry Association (AFSIA). Moreover, he has participated as a panelist, a moderator, and a speaker in numerous intl. conferences such as UN Energy 2021, African Climate Week 2022 in Gabon, and COP27 in Egypt.
In addition to his professional work, Dr. Mohamed is the chairman of the first-ever RES4Africa Foundation's Youth Task Force, where he advises the Foundation in its youth engagement strategies.
Learn more about Dr. Mohamed's research journey and interests, scholarly works, and talks and lectures in the following pages:
Long-term Vision
Dr. Mohamed's long-term vision is to transform his young company, Terra Energy into a leading powerhouse that fuels Africa's energy transition through technical advisory services, training and capacity-building programs, and in depth market research and intelligence.